The goat industry is enjoying renewed popularity in Ontario.
In General:
• Between 2006 and 2011, the number of goats in Ontario has increased from 76,114 to 116,260. This represents an increase by 52.75%.
• Ontario has 225 licensed dairy goat farms.
Dwyer Manufacturing offers high quality products as part of a successful / healthy Goat farm.
Dwyer offers 2 housing products that will allow excellent cleanliness between groups to increase your heard health and increase production in the long run.
Mik Plastic Flooring and Norlock PVC penning and wall material.
MIK Plastic Flooring: Stepper – nubs on top make hooves stop!
The Stepper was especially developed for sheep and goats. Its new kind of surface structure provides the very best traction and stability.  The Stepper shines with its high stability and durability.
nubbed surface generates unique slide prevention and safe standing
excellent self-cleaning through 14 mm wide slits
extremely long lasting
MIK's easy cleaning properties excel compared to porous concrete that harbors disease caring pathogens.
Lock together slats and Stainless steel or fiberglass supports make for an efficient set up and easy installation that you can do or Dwyer Mfg can install it for you in a new or exciting facility.
Norlock Penning and Wall Product Benefits:
Bright white to lighten your rooms
Tight fitting tongue and groove
hang heavy items from it
Do not need wood inside to add strength
Cut your doors right out of the wall
No waste
Comes in two widths
Does not hold bacteria
Product of Canada
High impact testing
Dwyer Manufacturing can customize and install flooring, penning and stainless steel posts to make your farm as trouble free and productive as it can be.
Call us for a quote on partial or turn-key installation.
Goat Milk 
Ontario Goat milk is collected by milk brokers and sent to processors to be made into cheese, yogurt, ice cream, fluid milk, butter fat and powdered milk.
Ontario Goat estimates that about 40 million liters of fluid goat milk are being produced annually in the province
To see a goat milking parlor and explanation of the different parts, click HERE.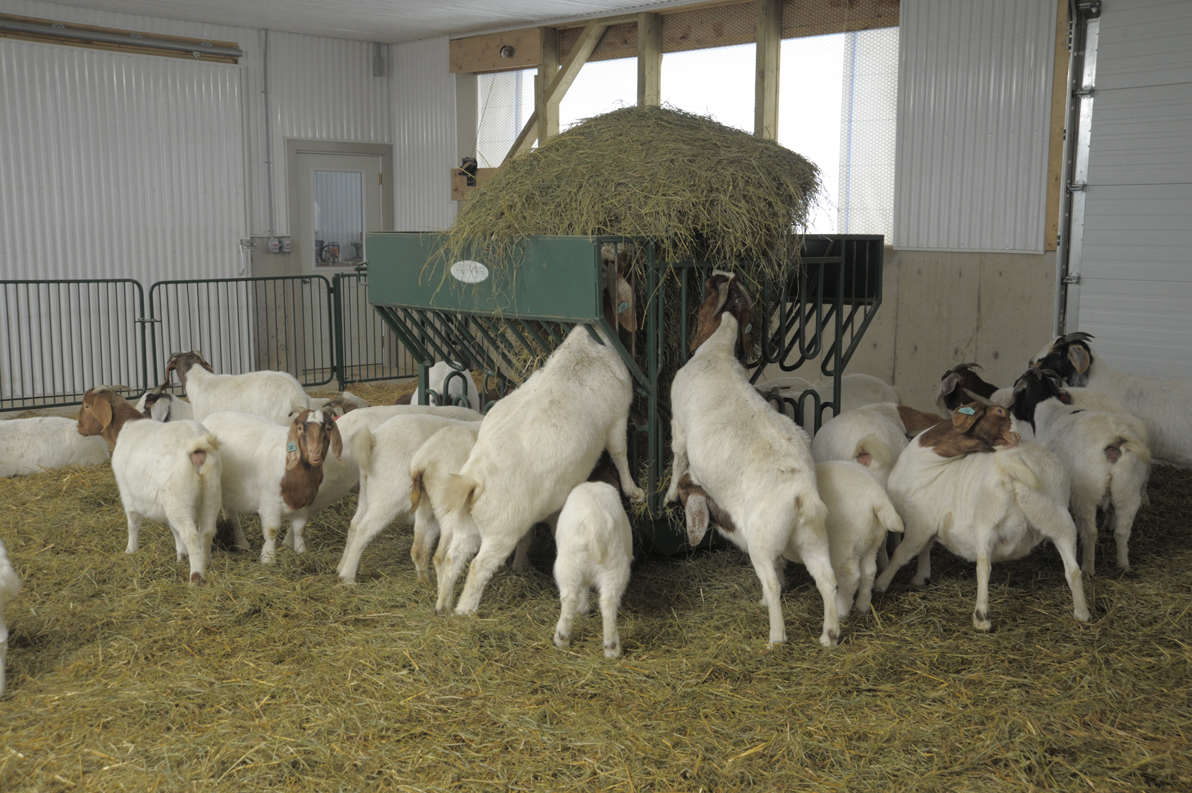 Quick Canadian Goat Facts
DID YOU KNOW…?
Goats are finicky eaters that take a lot of time to search out the best snacks. They will often stand on their hind legs to reach the best part of foliage that may be out of reach of sheep.
Goats are often used as companions for horses. The saying "Got Your Goat" refers to the theft of a racehorse's companion goat before a race, with the intention of upsetting the horse and possibly affecting the outcome of the race.
Goats are very social animals that make great pets and companions for other livestock.
To most people in North America, the term milk is synonymous with cow milk; but on a worldwide basis, more people drink goat milk than milk from cows.
For a complete list of Ontario Goat facts click HERE.